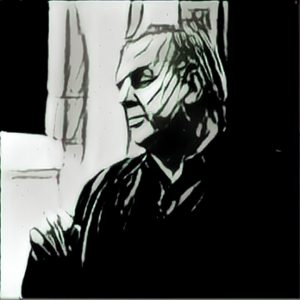 Peter Barnes was a playwright, screenwriter, and director. He was born in 1931 in London to Jewish parents and educated in Gloucestershire. After his national service in the Royal Air Force, Barnes took a course in theology and worked as a film critic, a story editor, and a screenwriter before gaining footing in the theatre.
Barnes' comedy The Ruling Class  (1968) opened at Nottingham Playhouse and then transferred to the West End. In 1972, the play was adapted for screen starring Peter O'Toole. Barnes wrote many plays about historical events with an apocalyptic twist such as The Bewitched (1974) which was produced by the Royal Shakespeare Company and deals with the efforts of the Spanish state to secure an heir for Carlos II. Barnes' most controversial play Laughter! (1978) begins with the injustice of Ivan the Terrible and then moves onto Auschwitz and the bureaucracy involved in running the camp. For Red Noses (1985), which tells the story of a priest (originally played by Anthony Sher) and his journey around 14th-century French villages affected by the plague, Barnes received a Laurence Olivier Award.
In the 1990s, Barnes not only continued to write historical comedies such as Sunsets and Glories (1990), Dreaming (1999), and Jubilee (2001), but also worked for television and film. His screenplay of Elizabeth von Arnim's The Enchanted April (1992) was nominated for an Academy Award for Best Adapted Screenplay.
Peter Barnes died in 2004.
Plays
—. Plays: 1: The Ruling Class; Leonardo's Last Supper; Noonday Demons; The Bewitched; Laughter!; Barnes' People: Eight Monologues. London: Methuen Drama, 1989.
—. Plays: 2: Red Noses; The Spirit of Man; Nobody Here But Us Chickens; Sunsets and Glories; Bye Bye Columbus. London: Methuen Drama, 2013.
—. Plays: 3: Clap Hands; Heaven's Blessings; Revolutionary Witness. London: Methuen Drama, 2013.
—. Dreaming. London: Methuen Drama, 2014.
—. Jubilee. London: Methuen Drama, 2014.