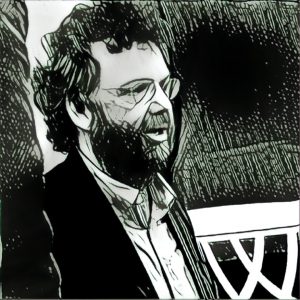 Stephen Poliakoff is a director, playwright and scriptwriter who was famous as a television dramatist. Poliakoff was born in West London in 1952 to Anglo-Jewish and Russian-Jewish parents. At the age of 24, Poliakoff became a writer-in-residence for the National Theatre. He wrote more than 20 plays. Poliakoff's TV dramas have received critical acclaim. Shooting the Past (1999) won the Prix-Italia and was a highly acclaimed drama. This was followed by The Lost Prince (2003), which won an Emmy Award, and featured a Golden Globe-nominated performance by Miranda Richardson.
Poliakoff's Dancing on the Edge (2013) was broadcast by the BBC and won a Golden Globe. Poliakoff worked on Close to the Enemy (2016) which is set in a post-World War II London. His drama Summer of Rockets, which aired on BBC2 in May 2019, is set in the late 1950s at the height of the Cold War and is inspired by Poliakoff's family history.
Due to all of his contributions to the theatre, Poliakoff was awarded a Commander of the Order of the British Empire in 2007.
For more information visit http://www.stephenpoliakoff.com.
Plays
—. Plays 1: Clever Soldiers Hitting Town; City Sugar; Shout Across the River; American Days; Strawberry Fields. London: Methuen Drama, 1990.
—. Plays 2: Breaking the Silence; Playing with Trains; She's Been Away; Century. London: Methuen Drama, 1994.
—. Plays 3: Caught on a Train; Coming in to Land; Close My Eyes. London: Methuen Drama, 1998.