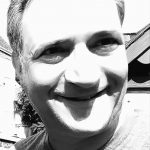 Jeremy Solomons is a PhD candidate in English Literature at the University of Reading and was a scholar in residence at the Elie Wiesel Center for Jewish Studies at Boston University. His research is focused on Post World War II Anglo-Jewish drama. Other research interests include Anglo-Jewish literature, translation, and drama as a learning medium.
He has also been writing and directing plays and founded a youth theatre. Furthermore, he has taught writing, literature, and drama at colleges in the UK and the USA. 
Solomons has a blog on twentieth-century Anglo-Jewish literature.
For more information visit anglojewishliterature.com.